From BBC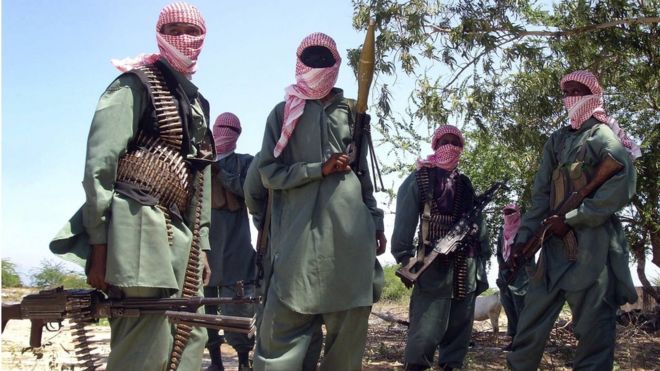 He said the man had been stopped while he was trying to escape from al-Shabab after some his friends were killed following an internal rift.
The cause of the dispute is not clear.
Al-Shabab is part of al-Qaeda but the so-called Islamic State has been trying to persuade the militant group to join it, leading to divisions.
Barawe District Commissioner Hussein Barre Mohamed told the BBC Somali service that the US militant has been in al-Shabab for "a very long time".
The man admitted that he had been involved in the al-Shabab attack on Garissa University college in north-eastern Kenya, in which 148 people were killed earlier this year, according to the commissioner.
He added that the man does not speak Somali.
He was intercepted by the Somali army on his way to Barawe, 220km (135 miles) south-west of the capital Mogadishu on Sunday, the commissioner told the BBC.
He is being investigated by the police who are working with the army and Amisom, the Africa Union force in Somalia.